YOUR TRUSTED WELLNESS TRAVEL PROFESSIONALS
WE'VE ORGANIZED RETREATS FOR NUMEROUS HAPPY CUSTOMERS, AND WE'RE READY TO ALSO MAKE YOUR DREAM RETREAT A SUCCESS. ARE YOU?
Are you a Health and Wellness trainer, couch or professional?
We are ready to collaborate and make your dream retreat a reality.
We are retreat creators for Health & Wellness professionals.
Tell us about your dream retreat, we'll do the rest.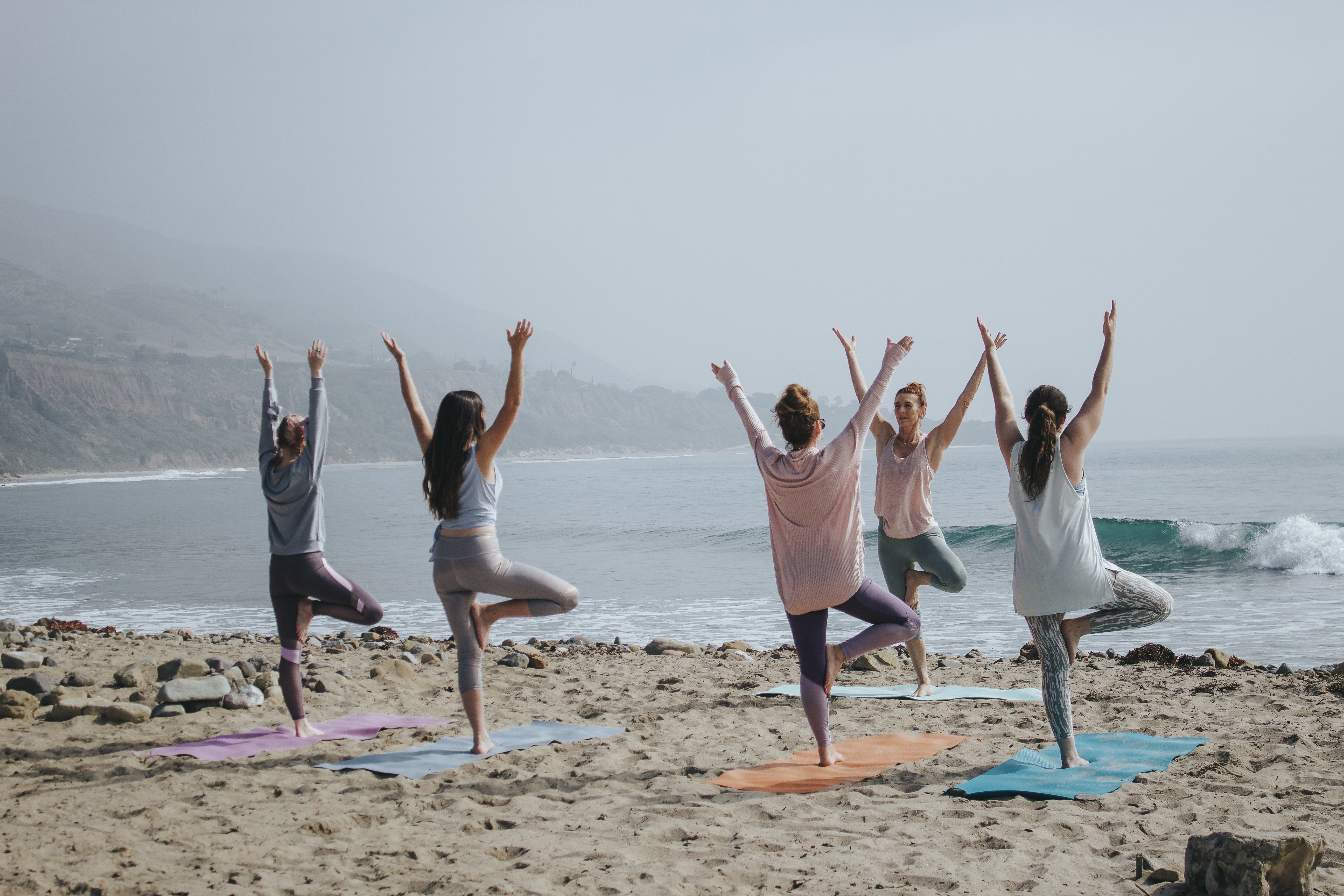 Are you dreaming of creating a retreat for your followers or customers but don't know where to start? Maxima Travel helps facilitators, authors, trainers, and coaches create group trips for their followers. Our customized wellness retreats are lucrative ventures for yourself, the organizer, and unforgettable experiences for your clients. Rewarding, on all levels.
Benefits of partnering with us
We are trusted, experienced professionals, passionate about high-quality travel and meaningful journeys.
We work with you to create an ideal itinerary for your group.
We create all your legal forms, make sure they are signed and collected.
We manage the collection of all costs and fees.
We deal with participants' flight issues.
We work with you to coordinate and create a marketing plan for your database and social media promotion.
We make traveling with large groups easy & safe.
We cover insurance, liability and legal issues for large groups.
12 Things You Need to Keep in Mind to Organize and Run a Successful Retreat
PURPOSE & THEMES- You are the best person to know your clients' needs wants and desires. Your vision for your retreat must be crystal clear. You know the desired outcome of your retreat and can outline its structure accordingly.
BUDGET - Consider your clients' budget - land portion of the tour. You know your clients best. If your services are highly priced and you have a high-end client base, your clients will pay your price for a high value, customized retreat. If you are just starting, start with domestic destinations, not international ones. One retreat after another, you will build your loyal followers database.
DURATION - Choose the duration of the wellness trip according to your clients' requests, needs and budget. It all depends on what your goals are and how much time your clients can afford. For a domestic retreat you can create programs for 3-5 days. For international retreats, 7 days are the minimum.
DATES - – When choosing the dates, consider the best time of the year to travel. Each country has a different most pleasant time to visit, according to its weather conditions. Accommodation prices are higher during high tourist seasons. You must be very clear on what is more important for your clients: the best experience or the lowest prices. Find the golden middle.
ITINERARY - Plan your agenda and itinerary for your clients (time for education, info sessions, exercises, etc., plus time for relaxation and sightseeing). Consider the best time of the day for your clients to process as much as possible from your info sessions/ seminars/ workshops. Then, find the best way to integrate your training within the itinerary and schedule planning.
LOCATION - Choose the most convenient and appropriate place for your clients: domestic or international (United States, Europe, Asia, Middle East, South America). According to your clients' needs, wants and desires and your theme and agenda, choose the most appropriate country for your retreat and your particular program.
YOUR GROUP - What is the minimum number of people in your group? What is the maximum number ? Consider your win-win situation. Clients will be happy to pay when they know their experience will be facilitated by a trusted organizer – yourself. Spend your energy, time and attention to serve your clients. Stick to the agreed upon plans, deliver quality and go the extra mile, adding your personal touch.
TYPE OF DESTINATION - What is the type of destination that fits your plans for a wellness retreat: the beach, mountains, forests, a desert, an authentic farm, temples, med spas, yoga retreats? Determine which type of destination fits your retreat theme and clientele best. Think of the outcome of your program, your expectations from the location and the potential of exploring its surroundings.
ACCOMMODATION - Single or double? According to the services you offer, determine if single or double accommodation is best for your clients. In some programs this consideration may not be so important; however, double accommodation allows your clients to save money. Be sure to survey your clients as to their accommodation preferences and make the appropriate arrangements with the resort.
FOOD OPTIONS - Breakfast only, half Board or full board? According to your agenda and activities, plan food options as precisely as you can. Very often full board (three meals per day) works better than half board (two meals per day). On retreats, people love to spend as much time together as they can. If they didn't, they would go on a regular vacation and eat when they want, by themselves or with whom they want. Another thing to consider are types of food, food restrictions, allergies and diets– meat, fish, vegetarian, vegan, raw, gluten free, etc. This is crucial for some types of retreats. It should be discussed in detail with the venue and you must have a signed agreement for the food requirements, in order to avoid unpleasant surprises.
ACTIVITIES - Choose social and cultural activities, as well as sightseeing tours you would like to add to your program. Include at least one amazing sightseeing tour in the package. Nature and movement (walks, swim, etc.) are a must (could vary according to the theme). You can learn how to make the best combination of your sessions and sightseeing/entertainment activities through our webinar/ workshop.
DOCUMENTATION – Make sure you work with licensed travel agencies, who can help you with pricing, terms & conditions, liability policy, insurance and other logistical arrangements. Protect yourself with advice & help from experienced and knowledgeable travel professionals.
---
ss